About six days ago, one of our trusty readers DetPistons3 wrote a FanPost laying out some of the Pistons prospects while picking four of his favorites. At the beginning of the post he asks you to pick yours as well and share your thoughts in the comments section. I know a lot of you have already weighed in with your thoughts, but I thought a front page posting might help give those readers who don't normally comment some inspiration to comment here. Continue reading after the jump and share your thoughts. DetPistons3 does a great job with this, so it's definitely worth the read.
With the draft approaching rapidly, the Pistons have no doubt narrowed their prospect list down to a few potential rookies. Though loyal Piston fans don't have nearly the same resources as Dumars at his disposal, I thought It would be fun to play favorites. So who are your favorite prospects? Name your top 4, with a sentence or two explaining why you prefer each option.
Dumars has his favorites, who are yours?
Top Potential Prospects
The following is a list of potential Pistons in this years draft, click on the name to find his NbaDraft.net scouting report
Point Guards
Undoubtedly the deepest area in the draft, the Pistons are most likely to draft a point guard due to the overwhelming depth at the position
Jonny Flynn PG
Biggest Strength: Athleticism / Clutch Performance
Biggest Weakness: Size / More of a Scorer
Availability at 15th: Unlikely
This quick and athletic, yet undersized, point guard hailing from Syracuse has really improved his draft stock in the weeks of the combine leading up to the draft. Incredibly quick and has the "takeover" reflex. His size would prevent him being paired on the court with Bynum however, as his defense leaves alot to be desired.
Stephen Curry PG/SG
Biggest Strength: Scoring / Jumpshot
Biggest Weakness: Size
Availability at 15th: Highly Unlikely
The prolific scorer from Davidson comes with a huge detractment, he's not a natural point guard. He will be extremely undersized as a SG in the NBA. His ability to defend bigger shooting guards at the next level won't be great (think of him guarding Kobe Bryant). Nevertheless, his scoring will allow him to compete in the NBA and undersized SGs have succeeded in the NBA before (Ben Gordon). At the least he'll be a shooting specialist.
Tyreke Evans PG/SG
Biggest Strength: Ball Handling / Scoring
Biggest Weakness: Shot-Selection
Availability at 15th: Highly Unlikely
The efficient scorer from Memphis is a very smooth athlete who can score at will. His size is excellent for a PG but undersized for a SG. Is a bit uncertain with positions as his distributing is great but is most efficient off the ball. If his jumpshot improves, he can be an excellent scorer in the NBA.
Jeff Teague PG
BIggest Strength: Quickness / Scoring
Biggest Weakness: Strength / Not a Pure PG
Availabilty at 15th: Likely
The explosive PG from Wake Forest is an intruiging prospect for the Pistons. His scoring talents will be invaluable and his ability to get into the lane is exactly what the Pistons are looking for. Teague needs to bulk up and develop better playmaking skills, an additional year at Wake would do wonders but teams will still draft him based on potential alone.
Jrue Holiday PG/SG
Biggest Strength: Ball Handling
Biggest Weakness: Stuck between positions
Availibility at 15th: Unlikely
The intriguing combo guard from UCLA comes with his share of red flags. Was a dissapointment coming out of high school. Has played out of position most of his career, he is a more adept shooting guard but his size has prevented him from staying there full time. Battles inconsistency. Nonetheless, if he can improve decision making and become a point in the NBA (ala Chauncey Billups), or if he can become a more consistent scorer and become a shooting guard (ala Michael Redd), his career will be a successful one.
Eric Maynor PG

Biggest Strength: PG Skills
Biggest Weakness: Athleticism
Availibility at 15th: Likely
One of the purest PGs in the draft, Maynor draws parralels to Rodney Stuckey. He's a crafty PG from a small college and has the potential to be a big player in the NBA. If he can improve his strength and explosiveness, he can be one of the steals of the draft.
Wings
While the cream of the crop resides in point guards, there are still some quality players at the position.
Gerald Henderson SG/SF

Biggest Strength: Athleticism
Biggest Weakness: Size / Inconsistency / And he's from Duke :P
Availibilty at 15th: Somewhat likely
The showstopper from Duke is a questionable choice for the Pistons. At 6-4 he's undersized for the SG position, and the Pistons are already stocked at the 2. Nevertheless, the Pistons should be eyeing talent rather than need at this point and Henderson is an undoubtable talent.
Chase Budinger SG/SF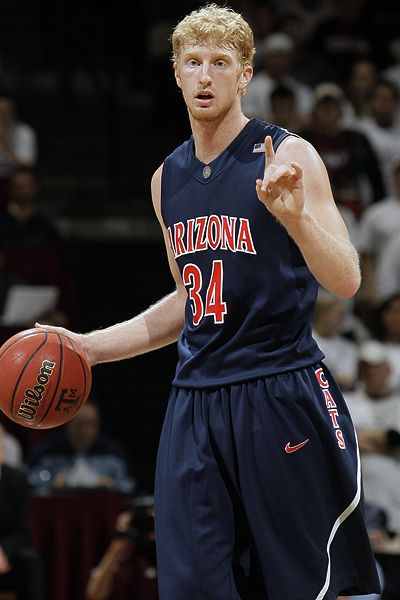 Biggest Strength: Athleticism
Biggest Weakness: Defense / Ball Handling
Availibility at 15th: Likely
The athletic Arizona highflyer would be a valuable contribution to the Pistons. He's very athletic, with a high basketball IQ and a great jump shot. Still loaded with potential and with his athleticism, he'll likely succeed wherever he lands. He's great at coming off screens and shooting (sound familiar?) But some say he lacks intangibles like toughness and a killer instinct. He's perfect size for shooting guard but slightly undersized for the 3, so a case could be made that the Pistons have no need for him.
Biggest Strength: Size / Length
Biggest Weakness: Inconsistency
Availibility at 15th: Somewhat likely
Teague's teammate from Wake is an interesting prospect. He has a 7'1 wingspan and at 6'9 he has excellent size for the position. He may finally be the backup Prince has been waiting for for so long. He needs to improve his decision making and shot selection. Has been compared to Danny Granger. If he can develop like Granger, he can be an excellent pickup for the Pistons.
Earl Clark SF
Biggest Strength: Size
Biggest Weakness: Jumpshot
Availability at 15th: Likely
The versatile forward out of Louisville represents a huge need for the Pistons. He can play both the 3 and the 4 and can guard 4 positions. The sky's the limit with Clark if his jumpshot improves, as he has proved he can score inside and outside.
Biggest Strength: Defense
Biggest Weakness: Jump Shot
Availibility at 15th: Very Likely
The freak from Louisville is one of those guys that can do everything adequately, but nothing amazing. Players like this often don't have much of a role in the NBA, but that's what people said about Danny Granger. Despite only being 6'6, he can still fill a void at SF behind Tay/Whichever free agent we get.
Austin Daye SF/PF
Biggest Strength: Jump Shot / Size
Biggest Weakness: Needs to add bulk / Strength
Availability at 15th: Very Likely
The wiry small forward from Gonzaga is a classic boom-or-bust pick. He has a silky smooth jumper that he can pull over any defender. His high release and great length mean it's almost unblockable. The biggest detractment that can greatly hinder his success in the NBA is his weight. There's a reason guys wear a t-shirt under their jersey. He's under 200 lbs (compare to Rashard Lewis, another sharpshooting SF, who is 230 lbs.) He can't absorb contact and has alot of trouble finishing in traffic due to his tendency to being thrown around. Even Kevin Durant weighs significantly more than him. Austin Daye has the tools to be a substaintial player in the NBA, but he is also just as likely to develop into nothing more than a jumpshot specialist. With a good weight training program, however, Daye can develop into a quality talent.
Big Men
The thinnest position in the draft, not many players qualify as big men. Nevertheless, talent is still there, and the Pistons could do well with taking a gamble on one of these guys.
Dejuan Blair PF
Biggest Strength: Rebounding
Biggest Weakness: Size / Weight
Availibility at 15th: Somewhat likely
The behemoth from Pitt has numerous red flags, but for every red flag he puts up a 20-20 game that silences doubters. The question with Blair is whether he'll eat himself into an early retirement like Robert Traylor, or keep in reasonable shape like Charles Barkley or Jason Maxiell. He's an exceptional rebounder and scouts agree rebounding is one skill that translates very well into the NBA, so we'll know Blair will gobble up boards if given the minutes. He has adequate post moves, but they need to be tuned up if he'll become a reliable scorer at the next level. If the Pistons trust his knees, and his conditioning, he can grow to be a unique, but effective, player.
Biggest Strength: Height
Biggest Weakness: NBA Readiness / Lazy (?)
Availibility at 15th: Very Likely
The 7 ft. monster from Ohio St. is a questionable prospect. Some question his motivation for the game, and if he, like others before him, were just pushed into basketball because of his size. But, if he can avoid going the Darko route, he can be a reliable 7 footer for any team. Shown the ability to step out and shoot a mid ranger, as well as bang inside. He's extremely raw, and is probably a year or two away from developing into a quality NBA player
Other Prospects
Ty Lawson PG
Damien James SF
My Top Four
Eric Maynor
One of the few pure point guards in the draft, has the size to be paired with Bynum in the same lineup
Earl Clark
Great size and wingspan, can finally be the backup Tay has longed for since he stepped into the league (Delfino doesn't count)
Jonny Flynn
"I was watching Brooks shred through defenses in the playoffs and I was cheering, 'Do it for the little guys!' " Flynn told ESPN.com at the Chicago combine. "He's proving what I've been trying to say for years. The size of your heart is what matters. When you have a big heart, you can play with the best of them."
...'Nuff Said
James Johnson
The skilled wing player is another guy that can backup Tay.