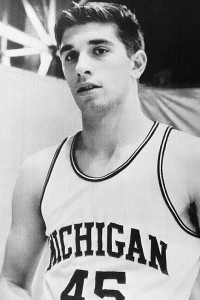 However, even though I don't think Frank deserves to get fired unless we finish worse than last year and Drummond isn't starting by the end of the year (even if it's only 20 minutes a game, all with Monroe), I do think Frank is likely to be fired either this off season or by the end of next season. But, I would like to suggest something similar to what was speculated with the Lakers when they fired Mike Brown.
No, I don't want Phil Jackson as the head coach. If I were him, I'd laugh at ANY Pistons representative who called me offering me the job at any amount of money. However, there is someone who has been out of coaching for some time (almost a decade) that has had health issues in the past and would require to go on very few home games. Rudy Tomjanovic. For this to happen though, he'd need to have a competent assistant. And for that, I suggest...........................Lawrence Frank.
I've always respected Rudy's teams. Not just because he won two championships back to back, but he did it with a seemingly innocuous team. I mean, you look at his two championship teams and there may be 5 guys on each roster whom you can name and actually picture them in a play from those days (I more remember Ellie with San Antonio than I do Houston). Those teams didn't look that threatening at all. Neither does our current team. And honestly, I can see some similarities in the makeup of those teams as I do with the current Pistons team.
Olajuwon - Drummond in 2-3 years
Thorpe - Monroe
Cassell - Knight
Horry - Prince
Maxwell - Stuckey
Ellie - Singler
Now, none of those comparisons are meant to be disrespectful to any of the Houston players nor are they saying any of the Pistons players are currently at the level of those Houston players. But I see similarities in potential and/or style. With the teams Rudy's coached, I think he'd be a perfect fit to teach our two future of the franchise big men. Also, he had pretty good defensive teams (a Detroit staple) and a Michigan boy (boo, I'm a State fan). He also has pedigree and I think the players would respect him much more than they do most coaches. I also think he'd be available at a reasonable price.
As for Frank, I really do like him in a coaching position. However, he may be just like our current players. Not necessarily starter quality, but an excellent role player. I think he'd be fully capable to learn and teach Rudy's offense and defense. It may in fact be not so dissimilar than his own. So with Frank as the assistant, he'd be the "Away games" head coach so Rudy didn't have to travel as much.
Now, there are some things that I would think could be concerning. I mentioned how I wanted coaching continuity, well this wouldn't necessarily fit that bill. They'd essentially have two different coaches, and even Rudy wouldn't be in all practices such as during long road trips. Also, it MAY be kind of awkward for your previous head coach to now be your assistant coach.
Currently Rudy has been a scout for the Lakers. Here is a good article that summarizes what his responsibilities are and has testimonials to his knowledge of the game (including statistics). I'd even think his son could possibly be given a position if desired. In the article, it does state how he's not sure he could take coaching responsibilities again because of the day-to-day responsibilities, which is why I suggested two coaches. With us not likely to make the playoffs for another year or two, I wouldn't mind taking a flier on this and seeing how it works. Whatchu think?