At this point in time it seems as though we've all reached some type of conclusion about which players will be available at the eighth pick (not accounting for the slim chance we jump to the top three or lose the pick all together). I thought I'd put down how I see the picks going. Also, this is assuming no lottery shakeup, so the order is purely record based.
In case you can't tell, that's Jabari Parker. I honestly don't know how the Bucks were so bad this year. I didn't think they were good obviously, but this level of bad was unexpected. As far as I can tell the Bucks only Small Forward is Chris Wright from Dayton. They played Giannis Antetokounmpo there a lot this past year, and he did a more than fine job, especially for such a young player. However, Giannis is a natural SG, which is mind boggling given his length and size. The Bucks have a hole at point which is gaping. Brandon Knight isn't ready and Ramon Sessions is serviceable at best.
But at this pick no point guards are in play, although an Exum and Antetokounmpo back-court is awfully attractive. The frontcourt is actually in a good place, though don't expect many points from Ersan Ilyasova or Larry Sanders. All this said, it really comes down to Andrew Wiggins, Parker or Joel Embiid. Embiid is probably out due to Larry Sanders presence, unless they want to make Embiid a forward. So, Wiggins or Parker? It seems to me that Wiggins offensive game isn't there yet, whereas Jabari is already Carmelo Anthony Lite at such a young age. Jabari's offense is too much for the Bucks to pass up. With this move O.J. Mayo takes a sixth-man role and Giannis takes over the two, giving Milwaukee one of the NBA's most promising young backcourts.
Number Two: Philadelphia 76ers
The 76ers are just happy to be here. They put in a lot of "work" to get the number one pick, which certainly isn't out of the question at this point. But in this mock they're number two. Once again, it seems like a simple situation. Wiggins and Embiid are the consensus top two, and both could fill prospective needs on a very bad team. Embiid is once again pushed to the side due to the presence of what many hope is the franchise center in Nerlens Noel. However, if Nerlens would prefer or is a better fit at PF, then I don't see how you pass on Embiid. Two athletic guys that are both essentially 7 feet tall is too much to pass on.
But, in this mock I do what I feel best benefits the 76ers right now and probably in the future by taking Andrew Wiggins. MCW is the 76ers point guard of the future, Thaddeus Young is probably starting at a forward spot, Nerlens will start if he's healthy, and I guess Jason Richardson will get on the court as well. That isn't a lot of scoring, which isn't Wiggin's specialty but he'll contribute regardless. Also, his perimeter defense is exceptional.
The Jameer Nelson era effectively ends in Orlando with the pick of Dante Exum from Australia. Embiid not going here because of an established center in Nikola Vucevic seems like deja vu. If I am the Magic GM I pick Embiid and let the Vucevic thing work out, but I am not the GM and that's not typically how things go in professional sports. Vucevic is still on cheap money and the Magic probably want to keep him around.
Nelson probably doesn't fit the mold that the Magic are hoping for, and is therefore an expendable starter. Exum comes in and is a great running mate for Victor Oladipo. I know neither of them are really great shooters, and that could be a problem in the future. But at this pick a shooter really isn't an option. As it stands I'd say the Magic's board provided them with three options: Embiid as the BPA, Exum and Julius Randle. Between these three, I think Exum makes the most sense.
This was the most difficult pick so far in this mock. To some, taking arguably the draft's best prospect may seem like a given. But adding a center gives the Jazz a few roster issues. Firstly, it seems like the Jazz have consistently had at least a few serviceable big men. Now, with Al Jefferson out, Derrick Favors and Enes Kanter start for the Jazz on most nights. Both of those guys are super young, and have showed potential offensively. But the Jazz defense was dead last in points per 100 possessions. A lot of that was due to Kanter, who just isn't ready. Favors on the other hand is developing into one of the league's best big men. One way to speed this development is to give Favors a supporting cast.
The Jazz have made good additions as of late, bringing in Alec Burks and Trey Burke. So it's fair to say that no guard or wing warrants picking here. So, it looks like a paint-buddy for Favors then. But all this said, there's one issue that predicates every move the Jazz make here. Is Favors a center or a forward? Even ESPN doesn't know, listing him as both. This dilemma presents another dilemma, Julius Randle or Joel Embiid. If you see Favors as a forward, you take Embiid here. If you see him as a center, then you probably take Julius Randle here. Obviously you know how I feel, but I'd say this is a pretty divisive issue and could be a huge factor on draft day.
If there were any team looking to move up to grab someone they like, this pick is probably your ideal target. Even though the Celtics were bad this year, their roster isn't so bad. Jared Sullinger is pretty short to be a center, but his width more than compensates. Kelly Olynyk is a pretty great bench guy. Obviously Rondo is what he is. Avery Bradley is a great defender and you can tell he's worked on his outside shot. Plus they have so many expiring deals from the Brooklyn trade they're going to be rolling in cap space for a few years. Simply put, don't feel bad for the Celtics. Whatever the Celtics do here will be interesting. They don't have a lot of glaring needs.
Gerald Wallace isn't your ideal small forward, but he isn't the league's worst either. The biggest need would seem to be PF, with departure of Humphries "looming". So, you take Julius Randle. Who is also probably the BPA at this point. Also, don't be shocked if the Celtics go point guard here, specifically Marcus Smart or Tyler Ennis. It would probably offend Rondo, but who knows if he has a future there. There were a lot of trade rumors this past season, and he might be looking to get a ring instead of contributing to a rebuild.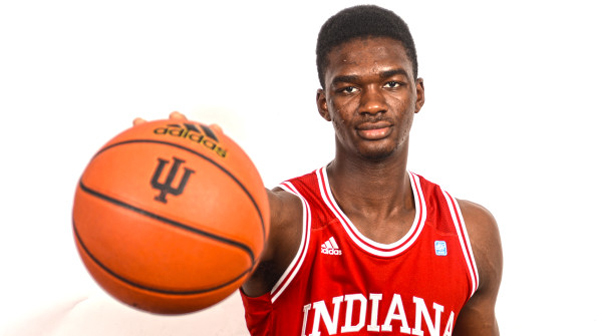 A lot of people see the Lakers taking a point guard, which doesn't make a lot of sense to me. Nash is still locked in for next year as is Kendall Marshall on a very friendly contract. With D'Antoni out, I'd expect a much healthier team and a more effective Nash. Also, if you take a point guard here then he'd better be as willing to pass as Steve Nash is. Swaggy P and Kobe Bryant will be on the court together next season, given that the new coach sees Swaggy as the star he is. Pau is probably 50/50 stay or go.
Either way, the Lakers have a hole at the four. Vonleh is at worst a little less talented than Julius Randle and at his best is probably the better player. The only issue with this is the Kevin Love addition that may or may not occur. If the Lakers honestly want to try forecast their free agent signings a year in advance then that's their business. But as of right now, I take a chance on Vonleh and let Steve Nash be.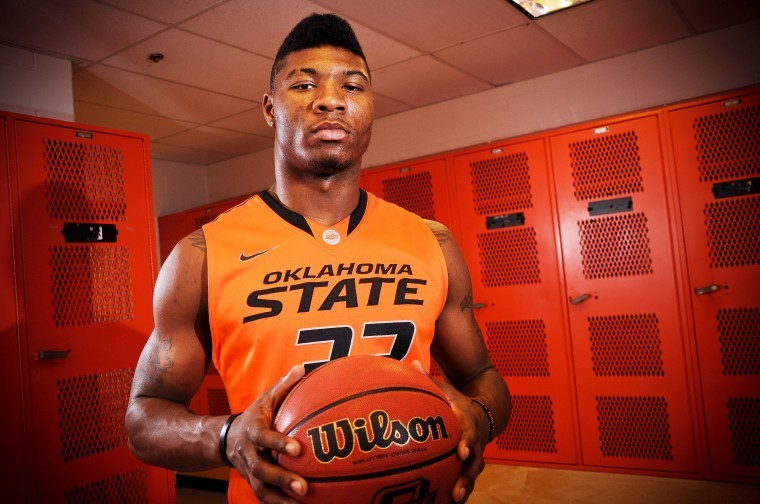 The Kings have alot of money on the books for the next couple seasons. Rudy Gay has a 19 million dollar player option, Boogie Cousins will be in the 15 million range, Carl Landry and Jason Terry add up to almost 12 million. The list actually goes on. With all of that money locked up, they might have to let their point guard Isaiah Thomas walk away through free agency. How do you replace a player when you don't have a lot of money? The draft.
Let's not forget that Marcus Smart was a guaranteed top three pick last year. He did have a down year this past season, and I recognize that. But I'll be damned if I don't like this guy. Even though shoving that fan may have hurt his team, that kind of intensity and angry basketball is something I've missed. The Kings get the draft's best point guard in my opinion. I don't mean to slight Exum when I say that, but that's just how I see it.
Those first seven picks were tough, especially Marcus Smart at the end. Obviously I think we are all hoping for a big jump in the lottery, but that seems unlikely. There's still a chance we give this pick to Charlotte, even though the probability of that happening is only like 15 percent. I love the idea of trading back given that we're in the crap shoot portion of the draft when all of the elite prospects seem to be gone and the difference in player talent is pretty inconsequential. But I kept trades out of this so far, so I won't start now.
A lot of this will be determined this offseason, especially in regards to Josh Smith and Greg Monroe. If we don't give Greg the max, then Josh Smith will take his spot. If we retain Greg then the new GM will hopefully move Josh Smith. Either way we seem to be missing a small forward. Quickly, let me say Kyle Singler is not the answer.
At this point in the draft there are three small forwards you could realistically take here and not reach too badly: Kyle Anderson, Doug McDermott, and Dario Saric. Admittedly I don't know all that much about Saric, so I won't pass judgement.
Kyle "Slow-Mo" Anderson is a fantastic forward and has great handles. He shot 48% from three this past year to bolster his 14 points a game. He added to those points with 8.8 rebounds and 6.5 assists. So you're telling me I get a dynamite shooter from deep and a guy who could get a triple-double on any given night? I didn't know all that much about Anderson until recently, but if the Pistons took him I'd be perfectly happy.
I like Doug McDermot. He can shoot with the best, and his mid-range game reminds me of Dirk Nowitzki. He is actually pretty athletic in bursts and can back down defenders with ease. The only problem is he's a bit of a reach here. I have no doubt some team might fall in love with his skill set and take him early, but he is probably the 14th or 15th best prospect in this draft. Also, my real problem with McDermott is the same problem I have with Singler. Having a shooting wing is a great thing, but eventually that wing will have to go from the perimeter to the paint with the ball in his hands and score. If you're confident in McDermott's slashing then you saw a different player than I did these past few years.
Finally, let's just say the Pistons forego the need and just take the best player available, which is often the best practice in the NBA draft. If you just look at potential and talent, then the best remaining guys are probably Gary Harris, Aaron Gordon, Nik Stauskas, and Kyle Anderson (honorable mention to Tyler Ennis and Zach Levine). I'll make these pretty quick, and wrap this up.
Gary Harris is not my favorite player. He reminds me a lot of Dion Waiters at this point. He scores a decent amount of points in college but I wouldn't expect any immediate impact at the pro level. I'm also not ready to give up on Kentavious Caldwell-Pope at the shooting guard spot.
Aaron Gordon is a total wild card. He reminds me a lot of Derrick William in all the wrongs ways. I've read some guys who think he has Blake Griffin potential, which to me reeks of horseshit.
Eight is too early to take Stauskas in principle. If we were to trade back with someone like the Bulls at No. 16 and 19 and he were still available then he'd be an absolute steal and a valuable asset. But eight is just too high, which hurts my heart greatly.
That's about it. I'd like to know how everyone feels about what should happen at eight. If I had to choose...
But we're all entitled to our opinions.